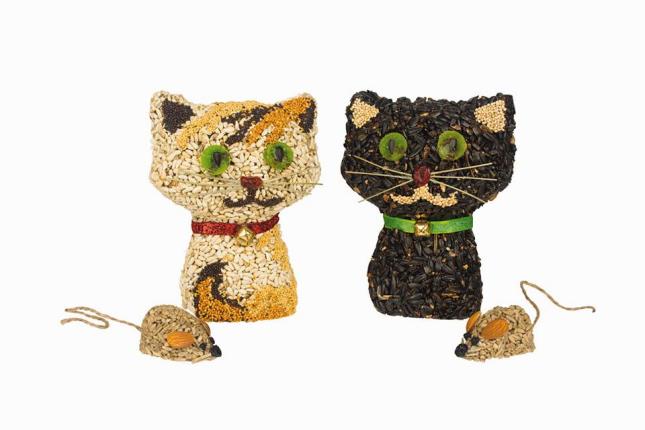 Bring Home a Seed Character Today - come in or call us at (714)-985-4928 to order yours!
Honestly, could they be more adorable? Available exclusively at Wild Birds Unlimited, we offer several fun seed characters, including NEW Pip & Squeak (right) and Sugar & Honey (left), $19.99 each.
They are a mix of seeds, nuts and fruit and a wonderful addition to any yard. The refillable pin feeder can be used with our other seed characters or cylinders. It's a tidy way to feed birds, too! See video of them in action here: http://yorbalinda.wbu.com/content/show/111022
These characters can help you attract many of your favorite birds, including jays, woodpeckers and finches. Can't make it in to our Yorba Linda store? We'll deliver locally for $5! Just mention it on the phone. Enjoy the birds!