...and Your Bird Can Swing!
We have the Hummingbird Swing featured in the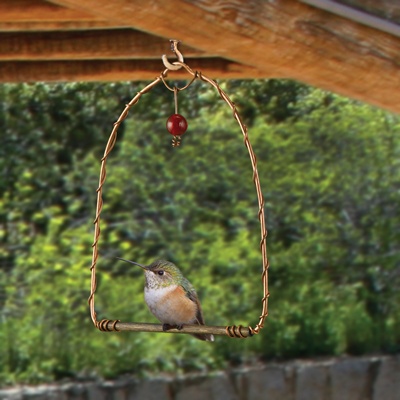 We've sold hundreds of this (and the Original Pop's Hummingbird Swing) over the past year and can say that they really work!
Hummingbirds are territorial and will use this swing as a perch to watch over their food source.
Simply place this swing near hummingbird feeders and enjoy watching them sit and swing. How fun is that?
Swings are $13.99 each and we can ship, too!