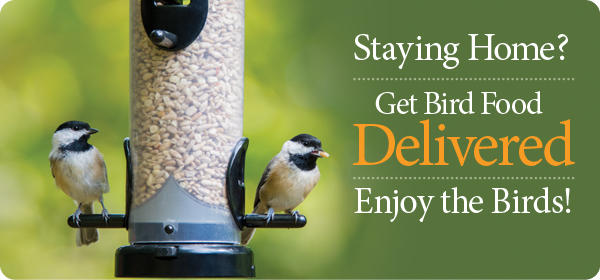 Joy Delivered - Stay Safe at Home and Still Enjoy Your Birds!
We know your birds don't stop. Keep them coming to you for the best bird food and feeders no matter what's going on in the world.
Order online at MyWBU.com/YorbaLinda or by calling us at (714) 985-4928 between 10am to 3pm daily (except Wednesday when we're currently closed to rest)
Local orders $75 or more are delivered free; $7.99 delivery charge for orders under $75 or out of the area
Your order will be delivered in the next business day or two. (Typically the next day.)
Any questions? Looking for something (like live meal worms) that's not in our online store--just call us!
We know the birds don't stop--there's no reason why you shouldn't keep enjoying them in your yard or on your patio or deck, too!